Director of Oil and Gas Technology
5317 N. Lovington Hwy
Hobbs, NM 88240
575.492.4703
select your location on map

O&G News and Resources

https://www.nmoga.org/

(news on O&G in New Mexico)

(global oil prices and energy news coverage including both O&G and alternate energy)

(basics of O&G with a focus on TX production)

(current events and education)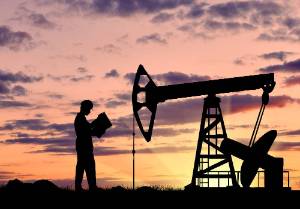 NMJC Oil and Gas Technology Training
Welcome to Oil and Gas Technology at New Mexico Junior College. NMJC is a community college located in Hobbs, New Mexico. Hobbs is the largest city in Lea County with a booming economy focused on the oil and gas industry. NMJC has an Oil and Gas Training center with classrooms, equipment, and a dedicated staff to provide safe realistic hands-on oilfield training.
New Mexico Junior College is located in the heart of Lea County's thriving oil and gas based economy. Lea County is the largest part of the Permian Basin with the most active wells. Our area expertise is world class!
These training programs are designed to promote YOUR success in the oil and gas industry.
Lease Pumper Training is a two week course designed to teach fundamental knowledge and skills necessary for entry level Lease Operators. This course provides training in place of experience. Mornings are spent in the classroom and afternoons are on location.
Introduction to the Oil and Gas Industry is a two day course that provides a big picture overview of the oil and gas industry. Subjects include: geology, drilling, production, natural gas processing, crude oil refining, and industry economics. This course is ideal for business professionals desiring a better understanding of this unique industry.
Well Control Training will be offered in the future. At this time, there is no Well Control Training scheduled.
Math 4 The Oilfield is a six hour course offered as a math refresher and includes many unique calculations utilized in the oilfield.
Basic Crude Oil Economics is a four hour course discussing the fundamentals of crude oil pricing. There are numerous factors that drive the price. Understanding these factors are important for everyone that has an economic interest in the up and down cycle of this industry.
Surface Separation/Production Equipment is a four hour class designed to familiarize employees with the basic design and function of production equipment from the wellhead to the sales line. Tank battery flows, pressurized operation, valve operation, vessel function, and wellhead operation are all important to being safe and effective on location.
Drone Training for Inspections is a combination of one day courses that provide hands-on and classroom training for safe and legal use of a sUAS. Easily learn to fly and operate a drone. Prepare to take and pass the FAA sUAS pilot licensing test required for business/commercial use.
Oil and Gas Safety Training. In the oilfield, working safely is the top priority. NMJC provides trainers, classes, and resources to enhance your safety program and training skills.
Registration is simple and can be easily be done on-line for all of these courses. Just follow the registration link on each individual training page, create an account, place the class in the cart, checkout, and you are registered.
NMJC's Oil and Gas Technology training is designed to enhance YOUR business and career skills. These courses are offered only on-campus in an instructor led environment.