Applying for Admission
Whether you're a first-time college student, a transfer student, returning to school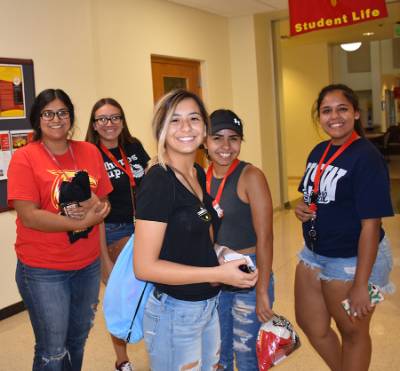 after one or more semesters, or are taking classes to upgrade your job skills, New Mexico Junior College can help you achieve your goals.
Our flexible educational programs are designed to fit your lifestyle and meet your educational goals. We offer part-time or full-time; daytime and evenings, semester long and short-term courses.
To learn more about NMJC, check out our online 2018-2019 Viewbook here.


Steps to Admission:
Prospective students may obtain a copy of NMJC's Annual Security and Fire Safety Report here.
Ask NMJC Help Desk
Located in the Ben Alexander Center Phone(575)492-2577
Hours: Monday -Friday 8:00AM-5:00PM
asknmjc@nmjc.edu
Office of the Registrar


Rebecca Whitley- Director of Admissions
Phone (575)492-2577rwhitley@nmjc.edu
Dual Credit Registration


Stephanie Ferguson-Dean of Distance
Learning and Professional Studies
Phone (575)492-2643
sferguson@nmjc.edu
International Admissions


Sonya Mills - Registrar Assistant
International Students & Veterans
Phone (575)392-5112
smills@nmjc.edu