Ask NMJC Help Desk 




(575)397-2577




Located in the Ben Alexander Center




Hours: M-F 8AM-5PM


asknmjc@nmjc.edu

2019 New Student Orientation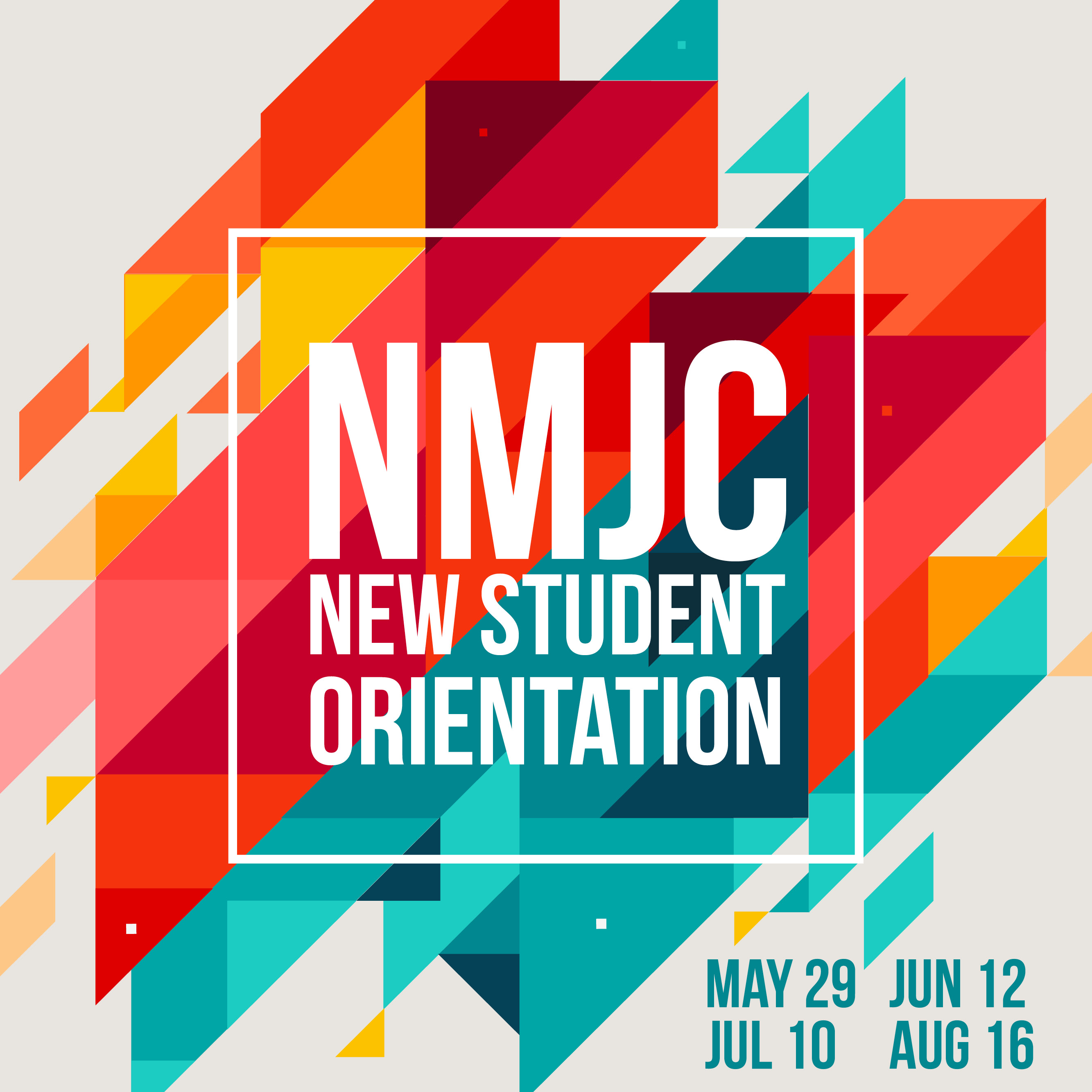 2019 Fall Orientation: Four Dates Available
Wednesday, May 29, 2019
10:00AM-1:30PM

Wednesday, June 12, 2019
10:00AM-1:30PM

Wednesday, July 10, 2019
10:00AM-1:30PM

Friday, August 16, 2019
1:00PM-4:30PM
CLICK THE LINK BELOW TO SECURE YOUR SPOT FOR ORIENTATION!!!
NMJC ORIENTATION REGISTRATION FORM
Information

NMJC invites all new students to attend the Fall 2019 New Student Orientation. The event will take place in Watson Hall Auditorium on each date listed above. During each orientation, students will learn valuable skills related to:
NMJC Technology

Online Courses

Student Services

College Success

Career Options

Academic Advising and Course Selection
Students will have the opportunity to speak with an
advisor and register for classes during orienation.
Requirements to Attend
Students are required to register for their preferred date as there are
a limited number of seats available for each date.
Students are also required to have ACT/SAT or NexGen Accuplacer
scores on file before attending orientation.
Students need to have access to their T-Bird Web Portal prior to attending orientation.
Registration


Any student that is planning on attending orientation MUST complete the online registration form. Each orientation date has a maximum limit of students that can attend, so make sure that registration is completed early to ensure the student's spot!
Please click here to register for orientation.
Testing


If students have not completed any placement testing, the testing center will be open at 8:00AM the day of each orientation for the student to do so. The testing center offers FREE NexGen Accuplacer testing to new students.
For more information on testing center hours of operation click here.