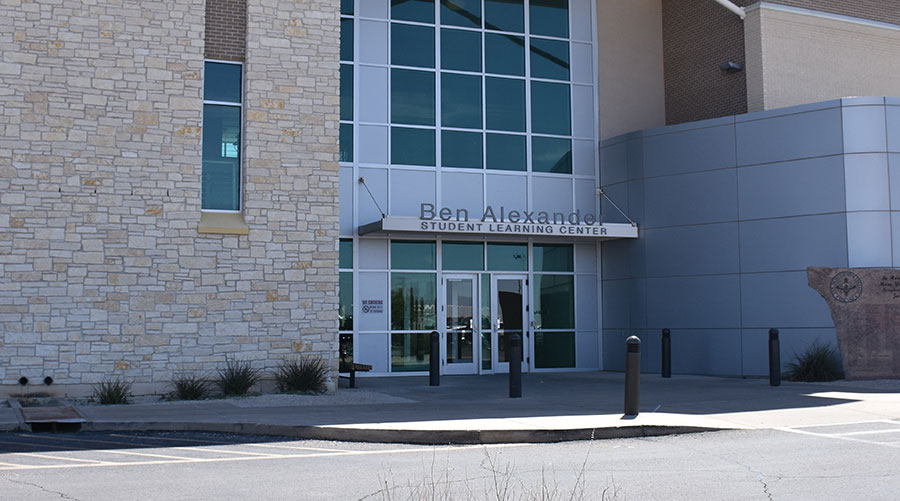 1. The candidate should visit the *Adult Education (AE) Department, Monday- Friday, between the hours of 8:00 am and 4:00 pm for information concerning the program, official test and requirements. If the candidate is 16 or 17 years old, they will be required by state law to complete an Underage Permission Form and have it signed by an authorized Superintendent. Without this form they may not enroll in the AE program nor register for their official test.
*The AE Department is located in room 205 of the Ben Alexander Student Learning Center on the campus of New Mexico Junior College.
2. After receiving the program information, students may register for the TABE Pretest to determine readiness for the official HSE:GED®/HiSET® test.
If the student does not show readiness for the official test, classes are offered to assist with skill development. Please call the office, 492-2629, for more information.
3. If the candidate's scores indicate readiness for the official test, an AE staff member will show them how to register for the Official HSE:GED®/HiSET® test. The candidate must have either a debit or credit card when signing up.
HiSET only - After registering, you must go the Ben Alexander Building, room 147, to complete the required paperwork prior to the test date.
4. The day of testing, show up 15 minutes before you are scheduled to take your test(s). Go to room 147 (GED®) or room 145 (HiSET®) to fill out the necessary forms.
You are required to have one form of Identification to test: a valid Driver's license, Passport, or government-issued photo Identification. If you do not have one form
of Identification, you cannot test.
* NOTICE: wallets, cell phones, and jewelry bigger than 1/4 inch are not permitted in the testing area. Either store them in your vehicle, or you may store them with the
Test Administrator until you have completed your test.
5. Take your official test. GOOD LUCK!