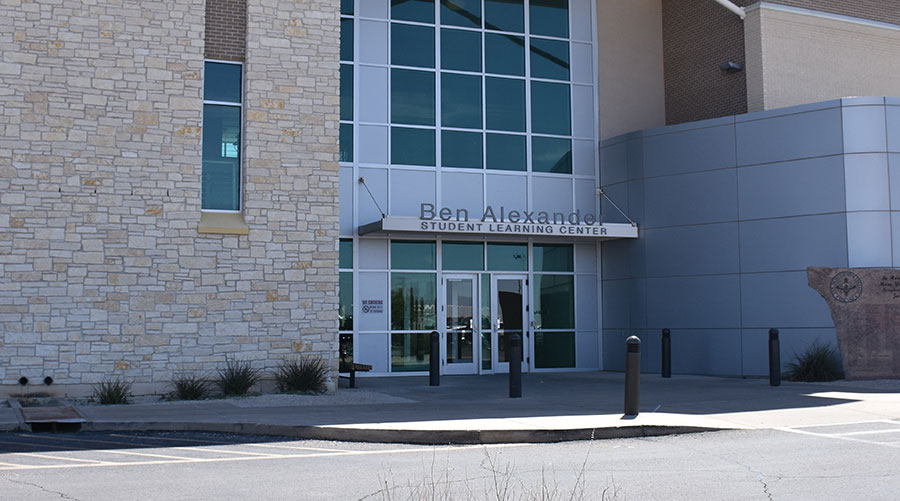 1. Those interested may visit the *Adult Education (AE) Department, Monday- Friday, between 8:00 am and 4:00 pm for information concerning the AE classes and/or GED® or HiSET® official testing. Students who are 16 or 17 years old will be required to complete an Underage Permission Form , also available in AE office. Without this form they may not enroll in the AE program nor register for their official test.
*The AE Department is located in room 205 of the Ben Alexander Student Learning Center on the campus of New Mexico Junior College.
2. After receiving the program information, students may register for the TABE Skills test to determine readiness for the official HSE:GED®/HiSET® test.
- If the scores indicate need for further skills development, an AE staff member will discuss class offerings. Please call 575-492-2630 for more information.
- If the scores indicate readiness for the official test, an AE staff member will assist with registration for the Official HSE:GED®/HiSET® test.
3. Individuals desiring to register for an official HSE:GED®/HiSET® test, must have either a debit or credit card to schedule and secure their test.
4. The day of testing, please arrive at the NMJC Testing center (first floor of the Ben Alexander Building) 15 minutes before you are scheduled to take your test(s).
IMPORTANT: You are required to present one form of Identification to test: a valid Driver's license, Passport, or government-issued photo Identification. Without proof
of identity, you will not be allowed to test.
* NOTICE: wallets, cell phones, and jewelry bigger than 1/4 inch are not permitted in the testing area. Either store them in your vehicle, or you may store them with the
Test Administrator until you have completed your test.
5. Take your official test. GOOD LUCK!