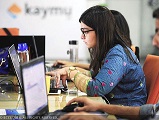 Proctoring for other agencies is scheduled Monday-Friday at 8 am to 3 pm. We will not proctor for other agencies during our NMJC finals, May 6th-8th, 2019.
Please send what the exam will require to Testing@nmjc.edu. We will verify details to be sure we can accommodate for the exam. We will send you more information upon your request.
All proctored exams have a $25.00 fee per exam.