Dr. Larchinee Turner
Dean of Workforce Training & Professional Studies
Larry Hanna Training and Outreach Center
Phone: (575) 492-4711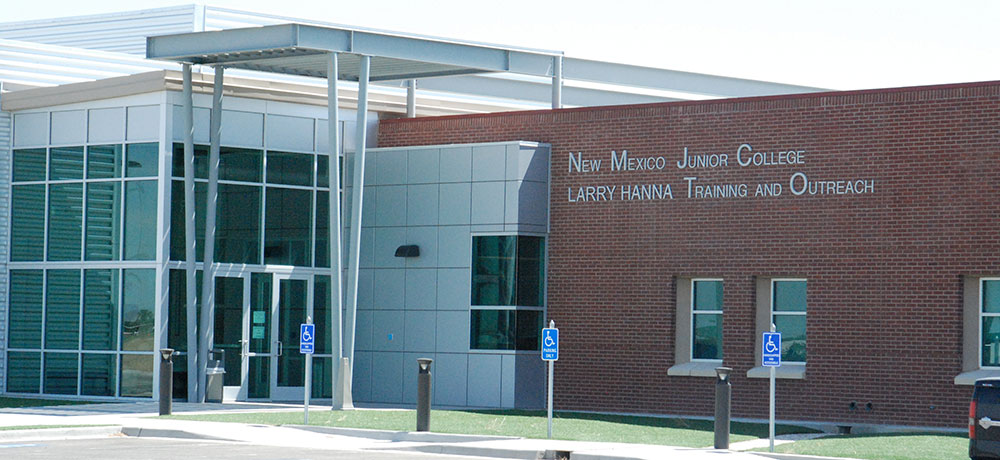 Welcome to New Mexico Junior College's Energy Technology Program. The goal of the Energy Technology Program at New Mexico Junior College is to offer a comprehensive program to students, who upon graduation with an Associate of Applied Science degree, are prepared to enter the workforce as an entry level technician.
The purpose of the Energy Technology Education Program at New Mexico Junior College is to support the educational infrastructure necessary for the nation to successfully move forward with its energy initiatives. The dynamic program promotes and strengthens courses by teaching the required skills, safety standards, site security, environmental protection, and other critical fields relating the nation's energy needs.
The Associate of Applied Arts Degree and Certification Program is offered completely online (except the Alternative Energy Technician). Students will have the luxury of taking classes in their own environment while also having access to the many resources provided by New Mexico Junior College.
The Energy Technology Program takes pride in helping to prepare our students for a successful career in the Energy Industry. We believe that communication between program faculty and professors is key to the success of students. If you ever have any questions or concerns regarding the Energy Technology Program, please don't hesitate to contact us!
Click the links below to find out more about each specific Energy Technology emphasis area.
Degree Plans for Energy Technology
Associate of Applied Science (AAS) - Energy Technology
Energy Technology Certificate Programs