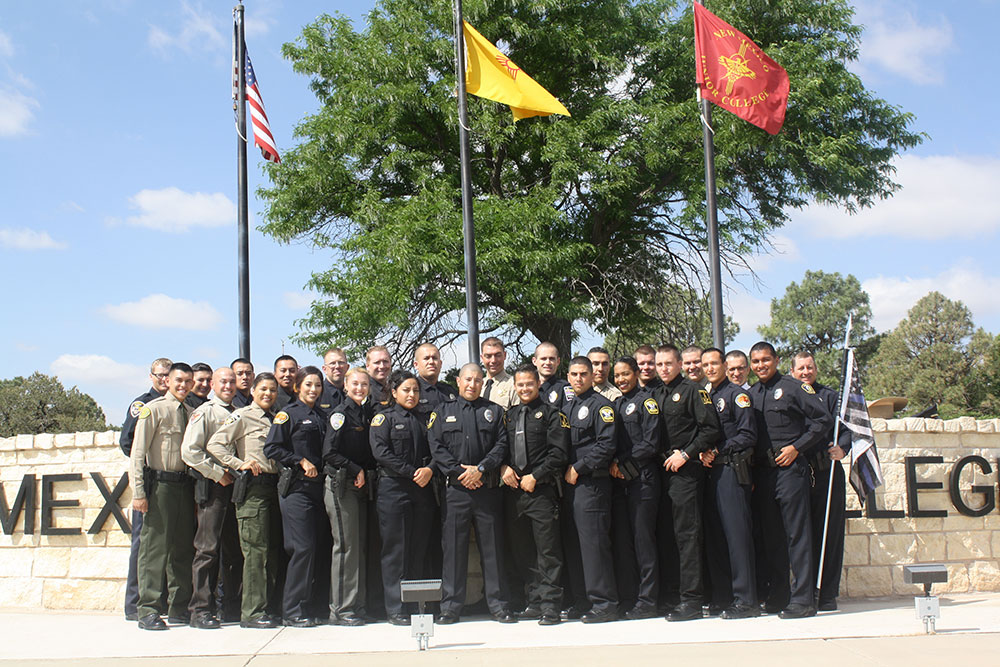 Southeastern New Mexico Law Enforcement Academy
**Currently the BPOT A-19-43 is full. Upcoming BPOT and registration information will be available soon. Please check back. **
General Program Information
New Mexico Junior College is the site of the Southeastern New Mexico Law Enforcement Academy (SNMLEA). This is a satellite program accredited by the New Mexico Department of Public Safety in Santa Fe, New Mexico. This academy is taught by experienced and certified personnel including law enforcement officers, attorneys, criminal justice practitioners, and other state certified professional trainers in specialized areas. The course of instruction prepares you for police officer certification by the New Mexico Law Enforcement Academy Board.
The academy curriculum includes 657 hours of classroom and practical training in a wide variety of areas. Students complete examinations on a weekly basis and are required to maintain academic scores of at least 70% and practical skills of at least 80%. Cadets are held to a high standard of conduct, academic achievement and performance. Cadets who complete the basic academy will earn 32 academic credit hours from New Mexico Junior College, all of which may be applied toward an Associate Degree in Criminal Justice.
SNMLEA abides by all laws as established by the New Mexico Law Enforcement Act, Chapter 29, Article 7 NMSA 1978, and will follow all Rules and Regulations as set by the New Mexico Law Enforcement Academy Board. SNMLEA conducts two training academies per year. Each academy is 16-17 weeks in duration and emphasizes high academic and stringent conduct standards. All classes are scheduled to meet 40 hours per week, Monday through Thursday (some Friday's included), 6:00 a.m. to 5:00 p.m. Some evening classes will be required.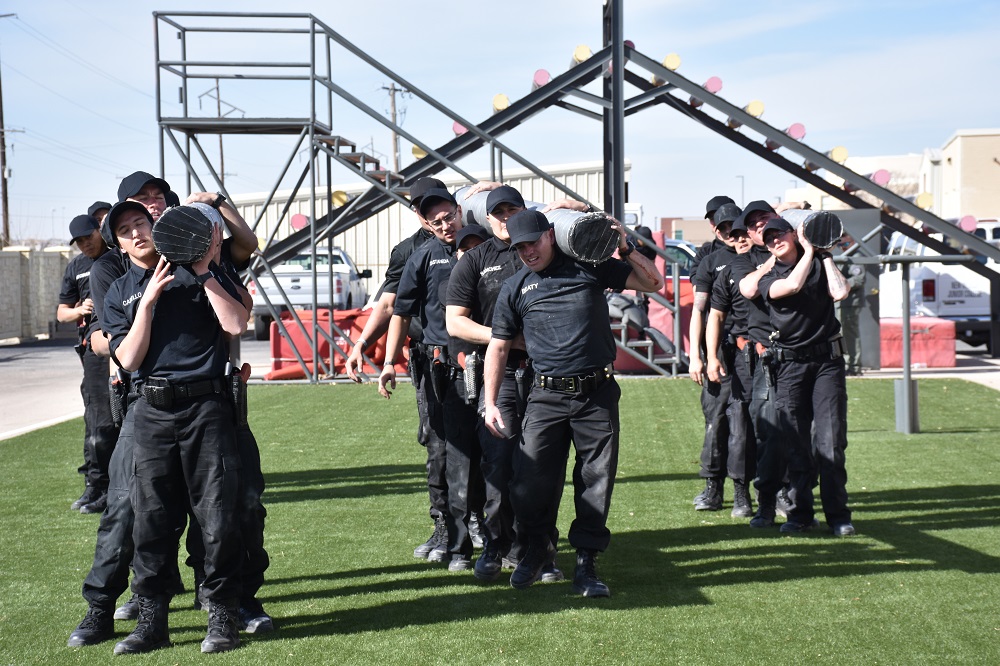 Complete SNMLEA BPOT Registration Form
Download, print, and complete the Law Enforcement Training Academy Application Packet
Prospective students should complete the New Mexico Junior College Online Admission Application
Complete the FAFSA for possible Financial Aid
Original completed packet and in its entirety MUST BE SUBMITTED at the time of the scheduled physical Pre-Assessment.
SELF-SPONSORED INFORMATION
If you will be attending the academy self-sponsored, you will NOT need to complete the following forms included in the packet:
LEA 2-Employment verification
LEA 82-Agency Employment Action