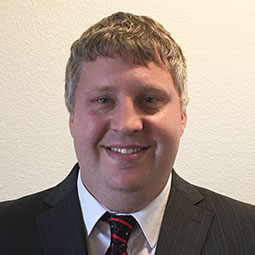 Austin Mefford
Head Women's Basketball Coach/Professor
Athletics
Contact:
Office Hours:
Monday - Friday 8am - 5pm
Location:
Caster Activity Center Room 124B
Credentials:
B.S., Coastal Carolina University
Bio:
Austin Mefford enters his first season as Head Women's Basketball Coach at New Mexico Junior College.

Mefford spent the past two seasons at the helm of Seward County, where he led the Lady Saints to a 55-11 record, qualifying for the NJCAA National Tournament both years. Under his direction, they dominated the Jayhawk Conference with a record of 38-4, winning the 2019 Jayhawk-West Championship. Mefford was named the 2019 Jayhawk West Division Conference Coach of the Year. Besides Mefford himself being honored by the league, his players earned Conference Player of the Year, Defensive Player of the year, three Freshman of the Year, and ten players were named All-Conference. Mefford's players have also been recognized at the National level with a NJCAA First Team All-American, a WBCA All-American, and three WBCA Honorable Mention All-American. In 2020, Seward was ranked as high as fifth nationally and finished ranked eighteenth. In 2019, not only did the Lady Saints finish the regular season ranked second nationally on the court, but finished ranked sixteenth in the WBCA Academic Top 20.

Prior to Seward, Mefford was at Gulf Coast State College as Assistant Women's Basketball Coach. Over his five-year stint with the Commodores, he helped lead them to three Panhandle Conference Championships, three Region 8 Championships, and back-to-back NJCAA National Championships in 2016 and 2017. Gulf Coast amassed a 135-24 record during his time in Panama City. The Commodores saw success both on the court and in the classroom during Mefford's tenor. Along with helping recruit and develop five NJCAA All-Americans and three NJCAA National Players of the Year, Gulf Coast State finished as an NJCAA Academic Top 25 Team in 2016 and 2017. While with Gulf Coast, 26 players signed to continue playing basketball at NCAA Division I schools, with 13 of those players signing with Power Five schools.

Prior to Gulf Coast State, he spent four seasons with Division I Coastal Carolina University as the Director of Basketball Operations and Assistant Women's Basketball Coach. Over his career, he has worked for coaches such as Hall of Famer Ronnie Scovel, Vernette Skeete, Alan LeForce, Cliff Ellis and Buzz Peterson. Mefford also had the honor of coaching the 2013 and 2017 NJCAA All-Star Game.