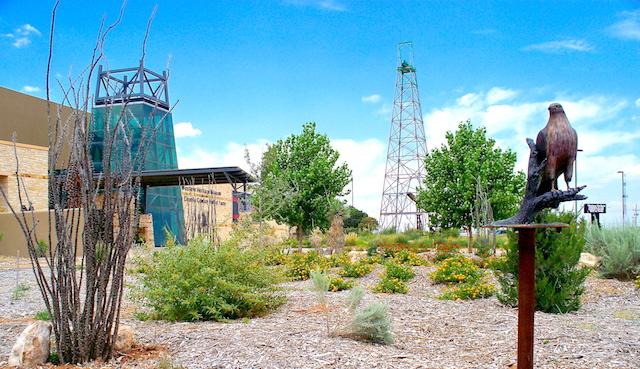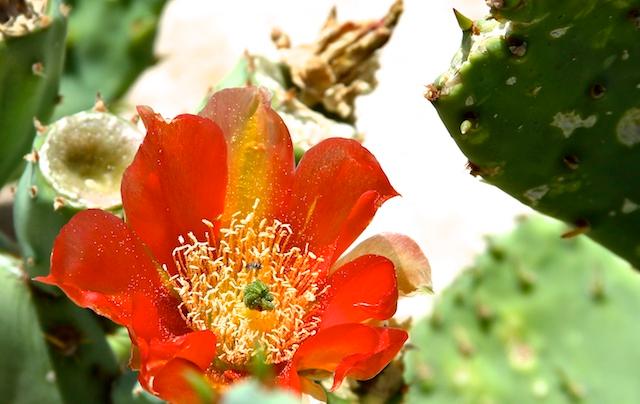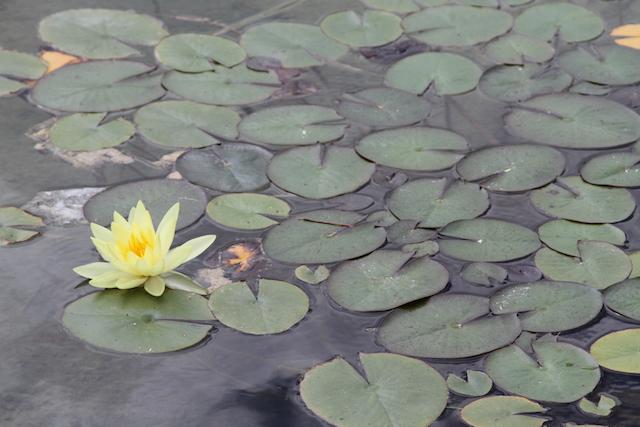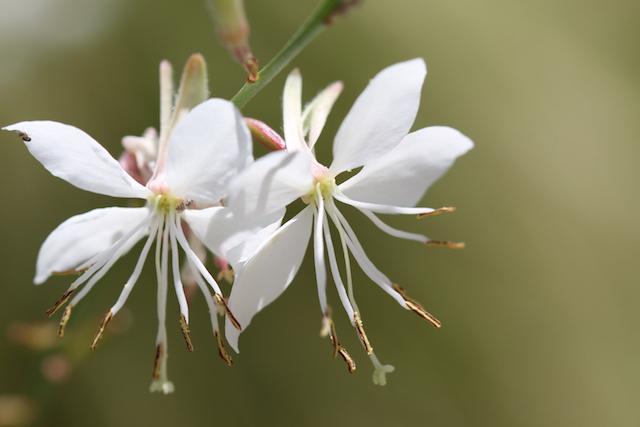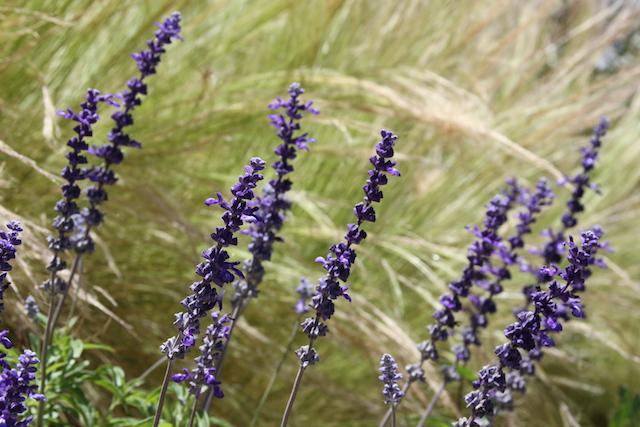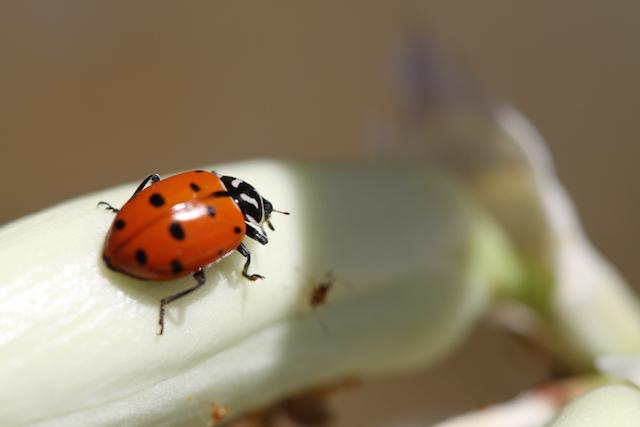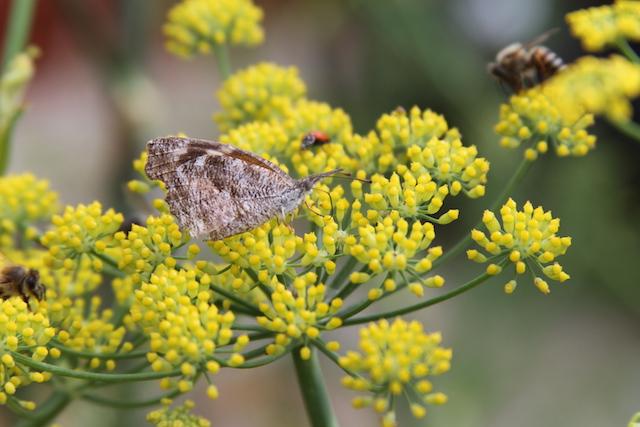 The Nature Trail outside the front of the Museum is a living biological system featuring native plants and bronze sculptures of native animals donated by members of the community. It has also become home to many live animals including a Tiger Salamander affectionately named Sally, who was transplanted from the NMJC campus to the more appropriate wet playa.
NMJC Grounds Supervisor and Western Heritage Horticultural Society member and president David Hooten has been working with the NMJC Grounds Crew and the Western Heritage Horticultural Society to create and maintain the environment. Always a work in progress, they are working on a new irrigation system. They have also begun work on the educational elements of the trail including Trail Marker signs.
Thanks to the hard work of the David Hooten, the NMJC Grounds and Maintenance Departments, and the Western Heritage Horticultural Society, the Western Heritage Museum and Lea County Cowboy Hall of Fame Nature Trails have been certified and registered in two national environmental and wildlife habitat organizations.
1. The Nature Trail system has been awarded the status of a Certified Wildlife Habitat in New Mexico and is now an official Certified Wildlife Habitat® site with the National Wildlife Federation. It will be on the National Wildlife Federation's national map denoting communities with this honor and certified status.
2. The Nature Trails have been registered and added to the Million Pollinator Garden Challenge. It is on their national map of registered sites as the Western Heritage Museum in Hobbs, New Mexico. Locate the map online and there will be orange circles identifying participating individuals, groups, towns, cities, etc. When you click on the icon, Hobbs pops up and there is a bio-information about the Nature Trail. The Museum has recognition in this Federally mandated program protecting, and restoring the Pollinators, laws were enacted by the President for this whole program with worldwide implications in the agricultural industries and markets.
If you would like to become involved in the Nature Trail project or would like to purchase and donate a bronze animal please contact Erin Anderson.
Look for these bronzes currently on the Trail: